NIKE CELEBRATES NOT STANDING FOR NATIONAL ANTHEM WITH NEW KAEPERNICK SHOES
Un American cop hating Colin Kaepernick has some new shows celebrating his refusal to stand for the national anthem. The date which Kaepernick started boycotting the National Anthem is printed on the shoes. Nike a billion dollar American corporation is celebrating the disrespect Kaepernick showed America by his refusal to stand.
According to infowars
Nike released a new shoe celebrating Colin Kaepernick's kneeling protest only six months after pulling its Betsy Ross line of tennis shoes due to the former football player's outrage.
On Monday, Nike released the Nike Air Force 1 x Colin Kaepernick


Retailing for $110, the shoes sold out in less than two hours, according to @wwd.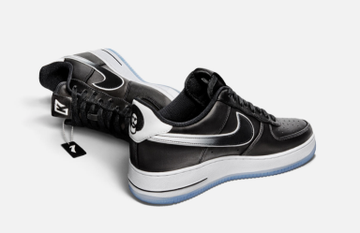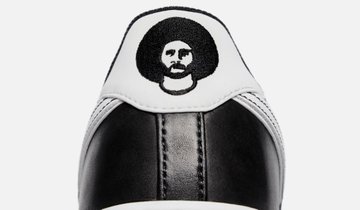 The athletic shoe brand sold out of its new Nike Air Force 1 line, which features a message commemorating the date Kaepernick refused to stand for the national anthem.
On the sole of each right shoe, the date "08 14 16" is emblazoned, marking the date Kaepernick began to kneel while the anthem was played.
CNN reports Nike confirmed the placement of the date, and its significance, to the cable news network.
This comes after Kaepernick successfully influenced the shoe brand to dump its popular Betsy Ross shoes earlier in 2019.
In July, Nike made headlines after confirming it would pull the American flag-emblazoned shoes at Kaepernick's insistence.
The Wall Street Journal reported:
Nike Inc. is yanking a U.S.A.-themed sneaker featuring an early American flag after NFL star-turned-activist Colin Kaepernick told the company it shouldn't sell a shoe with a symbol that he and others consider offensive, according to people familiar with the matter.
The sneaker giant created the Air Max 1 USA in celebration of the July Fourth holiday, and it was slated to go on sale this week. The heel of the shoe featured a U.S. flag with 13 white stars in a circle, a design created during the American Revolution and commonly referred to as the Betsy Ross flag.
After shipping the shoes to retailers, Nike asked for them to be returned without explaining why, the people said. The shoes aren't available on Nike's own apps and websites.
"Nike has chosen not to release the Air Max 1 Quick Strike Fourth of July as it featured the old version of the American flag," a Nike spokeswoman said.
The "old version of the American flag," was the Betsy Ross flag, the original American flag design that, according to American folklore, was commissioned by the United States' Founding Fathers during the Revolutionary War.
Kaepernick claimed the Betsy Ross flag is somehow tied to racism.
---